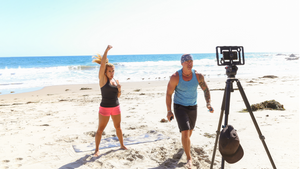 Strong Confident Living starts here.
Take our classes. Rock our gear. Feel better. Keep things spicy.
About Us
Congratulations. You did it! You found what you were looking for: a place without walls, limits, or judgement. A place everyone - any age - can make the most of themselves. A place where you can draw the line in the sand, have the courage to reinvent yourself, and access the tools and people to meet you at each step. A place where the result of looking good on the outside starts with feeling better on the inside. It's no coincidence why you found Strong Confident Living. We are a movement fueled by the incredibly real, loving and fun people who drive our entire brand experience, started by its fearlessly bold founders: Laura and Scott St. John.
JOIN OUR FAMILY